Individual and group sessions providing training programs for leaders and teams.  
Learn and improve upon your public speaking skills with the best professionals + AI and VR. Leave your mark. 
Develop the athletic, professional and life potential of college students.  
Find your potential and that of others.
Knowle

dge, inspiration, methodology, tools and programs. 
Leadership, motivation, communication, feedback, coaching, public speaking, team cohesion and high performance.
INDIVIDUALS
Find your potential and achieve your goals, learn to communicate with purpose and accompany other people in their growth.
BUSINESS
Training and development of leaders and teams. Culture, change, well-being, motivation, high performance, diversity and cohesion.
UNIVERSITIES 
We assist in the development of students' potential by increasing their chances of success and improving their personal, athletic and professional well-being.
We are an international company that provides coaching, psychology, training in skills development and team building activities. Our team consists of more than 100 TOP professionals in psychology, coaching, public speaking, training and entertainment.
We use a comprehensive approach with innovative tools, drawn from the latest advances in neuroscience, psychology, coaching and consulting, guiding you towards happiness, high performance and success.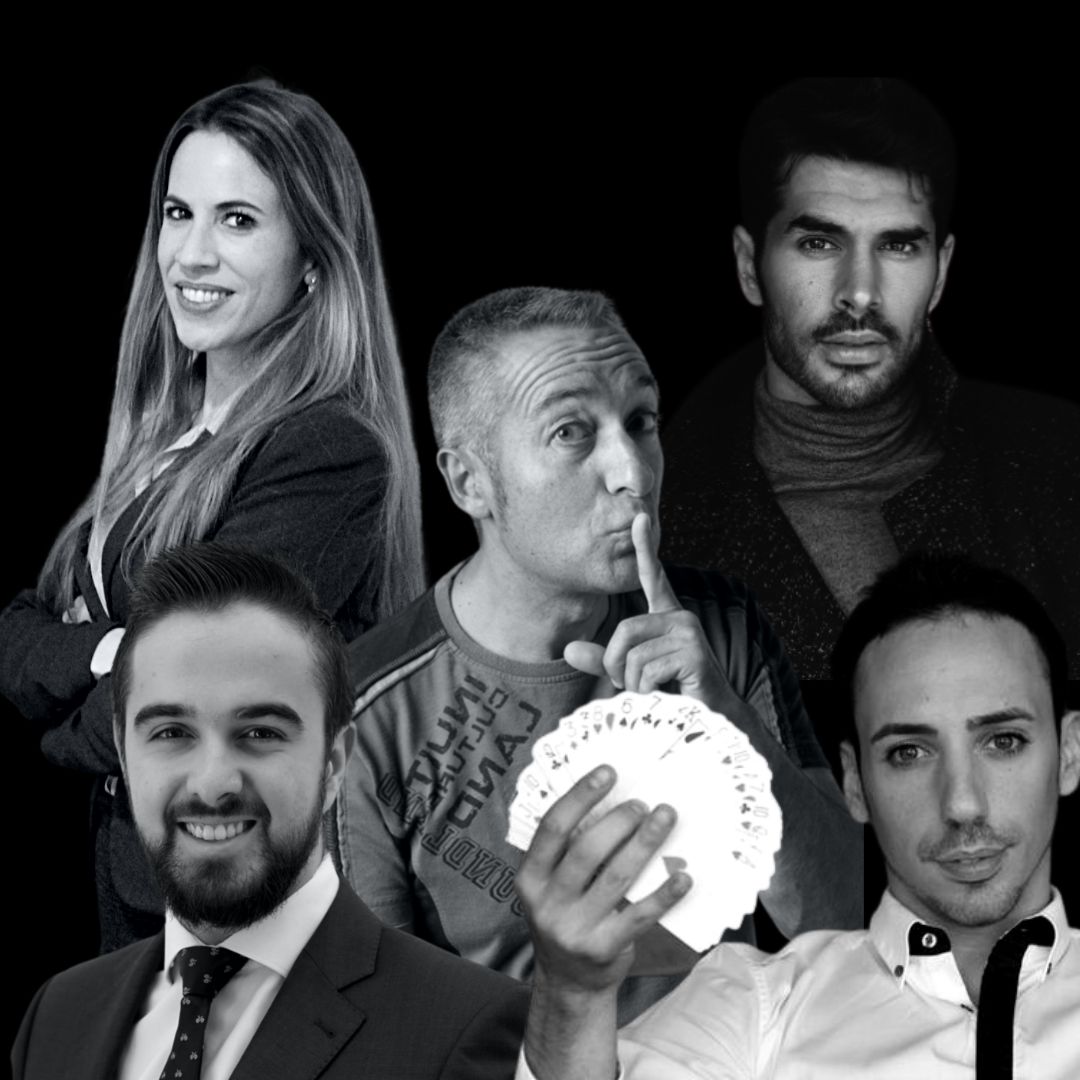 TESTIMONIALS
Opinions of People Like You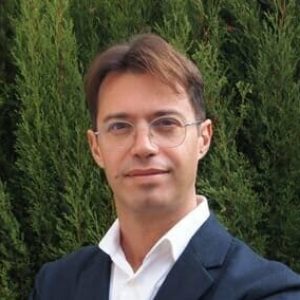 "At BeValue they are excellent professionals. Thanks to the coaching sessions we did, I was able to draw up a growth plan in the professional and personal field that helped me to prosper in my career, taking into account those inalienable personal aspects that I was facing. My Coach, Maria Gilabert, knew how to set the lines of work for me as well as to know my strengths and weaknesses, focusing on everything that was necessary to achieve my objectives. As a person, Maria is someone to trust, her human quality, her empathy and her joy make her an indispensable travel companion. Her knowledge of psychology and her coaching helped me to get to know myself much better and show myself as I am in all circumstances, thus developing my potential."
Alberto Pinedo
National Technology Officer at Microsoft
"Excellent professionals. In addition to being highly trained and transmitting a lot of optimism, they strive to understand your situation in order to identify problems and assist in finding the best solution."
Ignacio Catalán
Partner at DC Value Investments
"They show very high skills in teamwork and in achieving the goals set. Very optimistic in the face of adversity and obtain extraordinary initiative skills."
Lluis Basagaña
Director at Deloitte.
"I was lost, I didn't know if I wanted to change jobs or create my personal brand. Thanks to the sessions I did with my coach, I was able to answer my questions and go in the right direction, aligning my values and passions with my work. Now I work with a company that fulfills me, where I feel that I contribute, identify with their values and am very close to the entire team."
Ángela Durán
"I was terrified of speaking in public and thanks to the sessions and training carried out with BeValue, I have been able to face meetings and presentations in public with confidence, serenity and application of techniques to impact the audience. I definitely recommend using the BeValue team."
Andrea Gutiérrez
Marketing at Henkel
"For some time I wanted to dedicate myself to helping others but I did not know how to do it or which path to choose. Thanks to BeValue and my International Certification in Coaching, I am happy. I dedicate myself to being a coach, with my personal brand, to help others discover their potential. The same thing that my coach did for me at BeValue, assisting in discovering my true potential, is now what I do every day for others."
Andrew Fernandez
"Excellent professionals. They give off positivity, energy, joy and talent. Innovation, happiness and rigor in its purest form." ,
Nacho Escudero
Marketing at Babolat
"At BeValue they are excellent professionals. We had the challenge of innovating in our company's training and talent development plan and they have been able to guide us and carry out an extraordinary job discovering the potential of leaders and teams, adjusting to the strategic plan defined by the company."
Martha Garcia
Human Resources at Inditex
"Our company leaders struggled to provide impactful feedback and bring teams together. We had a high rate of turnover and absenteeism which, largely thanks to the talent development and team cohesion program that we carried out with BeValue, we can say has greatly decreased and team cohesion, performance and identity have increased."
Ana Pons
Human Resources at Telefonica
"I had a bad experience in a competition and at BeValue they knew how to guide me to face and overcome my fears as well as discover my potential, being able to manage my emotions and reach a level of performance that I had not experienced before."
Carlos
Biker
"I was very stressed combining my sports career with my studies. It seemed like an impossible mission to reach everything. Thanks to the work I did with the BeValue program, I learned to manage my emotions, set limits, communicate effectively, concentrate and manage stress. In this way I was able to free myself from my mental fantasies of "not reaching everything" and concentrate on each moment applying mindfulness techniques. It seems crazy, but this is how I managed to have good results both at a sports level and in my studies. Definitely recommended."
Helena Thonson
Triathlete
"Thanks to the sessions with BeValue we have learned to know ourselves better, to manage our emotions, we have increased discipline and concentration as well as cohesion with my racing partner, thus building a high-performance team."
Carla and Marta Munté
Pre-Olympic Sailors in Sailing
"I believe that psychological work and coaching is essential for all athletes, the mind plays a fundamental role in our performance, there are a thousand and one situations that can affect us at the time of competition, so good coaching helps us to be one hundred percent mentally focused at the beginning of each competition."
Enric Vallés
Soccer Player
"I can only say positive words regarding the work I did with BeValue, my coach is the one who helps me keep my head focused and aware of what is happening at all times, knowing how to become aligned and manage my emotions as well as develop my communication skills. This combined with adequate physical preparation allows me to offer 100% in every game. I am definitely convinced that athletes with a clean and happy mind perform at their highest level."
Sergi Martínez
Basketball Player
BEVALUE IN THE MEDIA
Press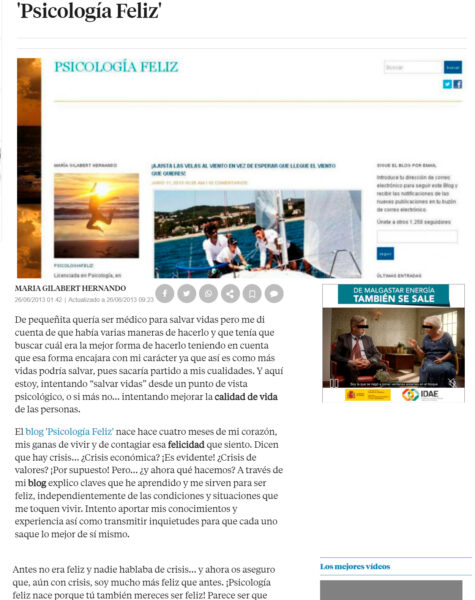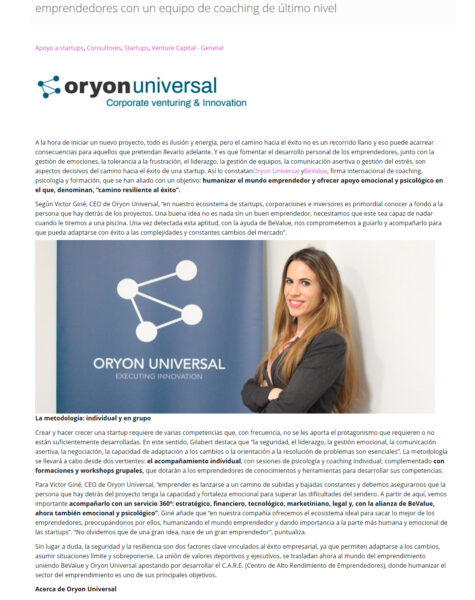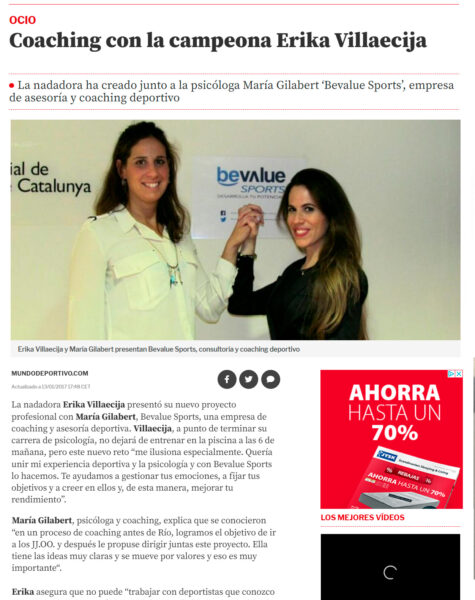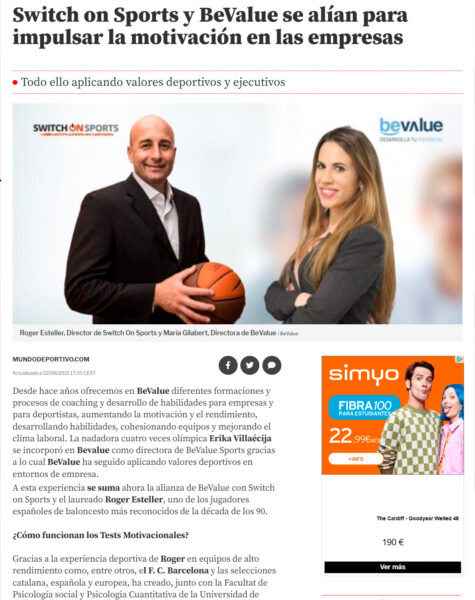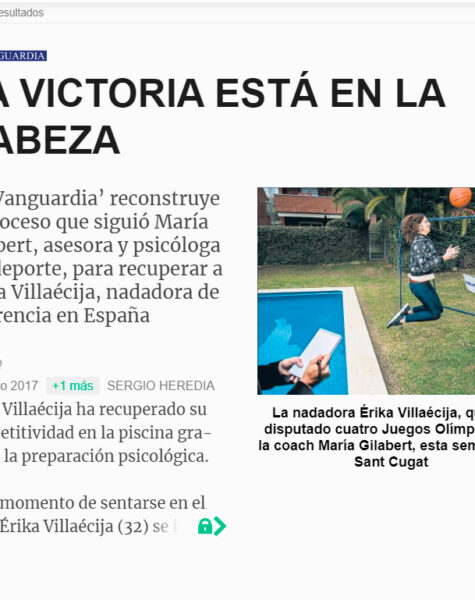 TEAM
Coaching, Psychology, Team Building, Skills Development Training
+40 coaches, psychologists, and trainers who have an international presence in several countries. (Spain, the United States, Chile, Peru, Germany, England, Italy, Portugal, Ireland, etc.)
Hours of Psychology and Coaching